It's amazing how new windows and doors make a huge difference in the look of your home. Keeping your windows clean will keep them looking beautiful. Additionally, insulating heat reflective glass needs proper maintenance to keep working effectively.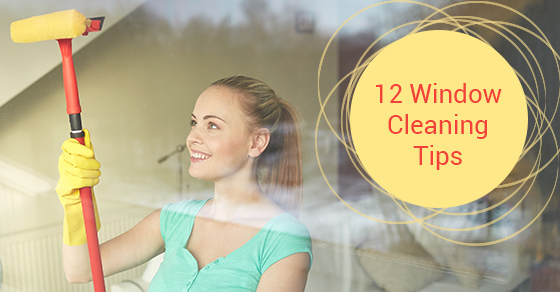 Here are a few cleaning tips to keep your windows – the glass and window frames (vinyl or aluminium) – looking like new:
Glass
Use quality equipment and supplies – Getting the right equipment is necessary to get your cleaning off to a good start. Some of the equipment you may need include a bucket, squeegee, mop, scraper, detergent, and rags or sponges.
Clean glass with a vinegar-based cleaner or a blend of detergent or mild soap and water, then wipe dry with a squeegee or soft cloth to help avoid water spots.
When cleaning very dirty or greasy windows, start by cleaning with an ammonia or borax-based cleaner, and rinse with the vinegar-based cleaner. Finish with a dry, lint-free cloth.
Before using cleaners, always test them in an inconspicuous area first
Change wash and rinse water regularly
Use a pad of crumpled newspaper to buff the clean, dry glass. The ink will give your glass an extra sparkle
Avoid abrasive, caustic or petroleum-based cleaners because they may result in permanent damage to the glass or finish
Don't wash glass in direct sunlight because the windows will dry too quickly, leaving streaks on the glass. Pick a cloudy day for window cleaning.
Never use a high-pressure sprayer or pressure washer to wash or rinse windows, as this can dislodge seals and damage frame components.

Frame

Never use an abrasive pad, steel wool, putty knife, razor blade, or anything else that may scratch the glass surface on the window frame
When staining, painting, or finishing frame components adjacent to glass surfaces, it is recommended that you use masking tape on the glass to protect it from splatter or overcoat that may need excessive clean-up.
Clean screens by vacuuming gently with a brush attachment. Alternatively, you can remove them for cleaning and gently wash on a flat, clean surface using mild soap, water, and a soft brush. When finished, rinse, wipe or air dry, and reinstall.
Finally, it is recommended that you clean your windows a minimum of twice a year, though it can be done more frequently if needed. Regular cleaning will ensure that your rooms remain lighter and brighter year round.