Our range of replacement and new construction windows offer unrivaled choice, beauty and value. They're flawlessly engineered to work in all climates, too. And, a benefit that's truly appreciated by architects, builders and home-owners themselves: every window we sell is covered by a Lifetime Warranty.
Hung Windows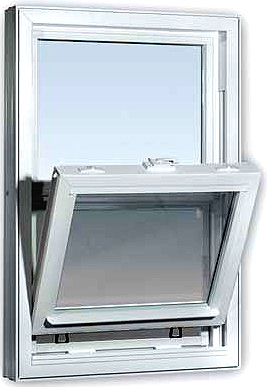 A practical yet aesthetically pleasing window design that combines a traditional look with ventilation capability. An excellent choice for multi-room homes or residential buildings, where architectural integrity must be maintained, but individual ventilation needs must also be accommodated. Single Hung Tilt Windows are designed with a structural frame and sash that fill large openings. Only the bottom sash operates, by tilting inwards.
Casement Windows
A casement window is a window that swings open inwardly or outwardly. Like a door, the casement window swings on hinges. It can be fitted with either a latch or a handle that is used to crank the window open.
The contoured profile adds an architectural element that will create a unique look to your home. The abundance of natural light through your windows will enhance your indoor living space. Standard stainless steel multi-point, self-storing locking hardware insures secure durable operation for years to come.
Awning Windows
An awning window is a casement window that is hung horizontally, hinged on top, so that it swings outward like an awning. Rain or shine, awning windows can easily improve ventilation, especially in temperate climates. If opening needs a reach like in a kitchen sink or counter, awning windows are a great option even if the original window has a different style. In fact, awning windows are often combined with other vinyl windows Toronto styles.
Fixed Windows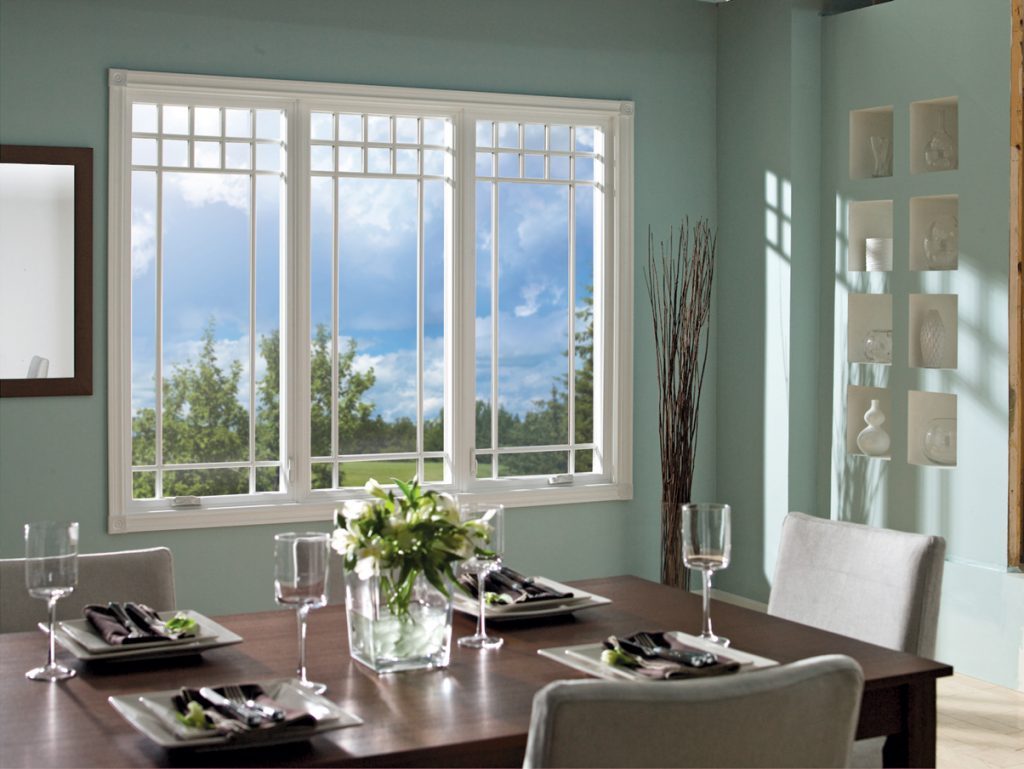 High profile fixed windows create spectacular window effects in a home, create an elegant expanse of glass and achieve a higher level of architectural sophistication. Fixed Windows do not open and are designed with a structural frame to accommodate larger openings. The classic contours of the frame are designed to match the size and appearance of our casement and awning windows for an attractive and uniform look and operational versatility for your home.
Sliding Windows
A single slider window glides horizontally (from side to side). One sash is a fixed panel, while the other one moves and opens to the left or right. It also has a screen that covers half the window. Sliding panels are designed to tilt inside for easy cleaning.
Designed for all types of climates, double slider windows have two side-by-side glass panes that both slide horizontally. Deemed by many as the most valuable window on the market. Perfect for all types of building, double slider windows present you a picturesque scene, plus of course, ample ventilation.
Architectural Windows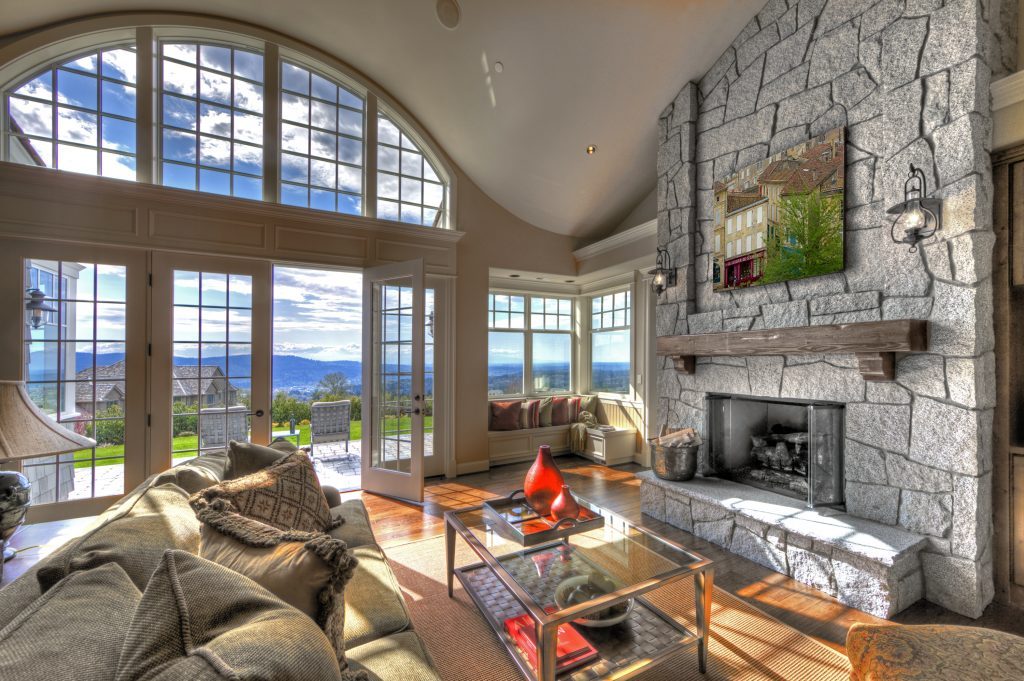 Sophisticated curves, arches, circles and other geometric shapes, plus a willingness to accommodate the creative demands of the most demanding home designers keeps architects coming back consistently to Window City for windows that are more than mere windows. Many of North America's most distinctive homes feature windows fashioned by us. Yes, we have standard shapes but we are highly regarded for our ability to create customized shapes and window configurations. We have a virtually unlimited range of architectural shapes and curves which open up innovative design possibilities.
Bay & Bow Windows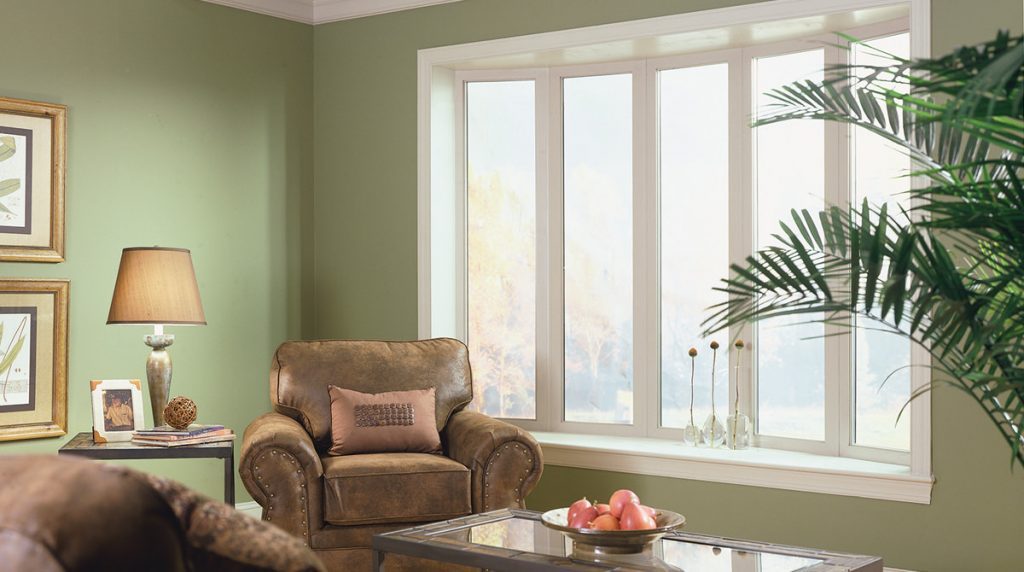 These windows add the feeling of space along with a superb sweeping view. They are custom built to suit the space where they will be installed. These windows are durable and energy efficient.
Bay windows are a combination of three fixed and/or operating windows, joined together at either a 30° or 45° angle. They come with a wide selection of accessories and grille options and allow homeowners to expand their living space without adding square footage.
Each Bow window is formed by joining together 4, 5 or more equal-sized windows, either in standard 10° or 15° angles to form the graceful curve. They add elegance and beauty to any room in a home as well as providing magnificent views.
Window Design Collections
Traditional designs meet modern day technology in our Heritage Collection of casement, awning, fixed, hung and slider windows. Our engineers have taken the classic contours of a hand crafted wood window and combined them with the performance and durability of vinyl. The Heritage Collection will bring that timeless beauty to your home and add value without sacrificing quality.
Heritage Plus Collection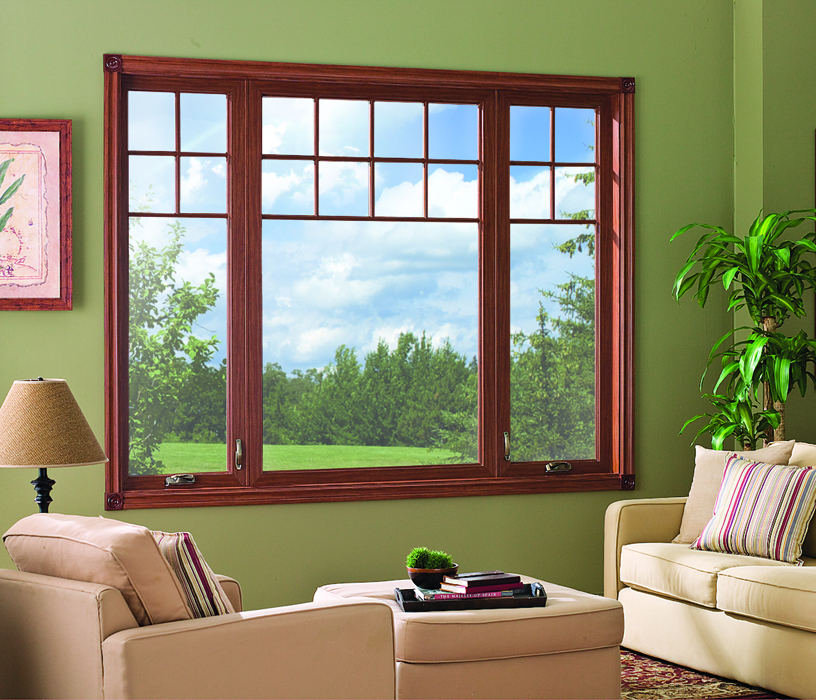 Our Heritage Plus collection has all the advantages and beauty of our Heritage Collection plus it offers the addition and enhancement of strategically located High Density Expanded Polystyrene Foam (EPS) inserted into the profile cavities of the window and it is environmentally safe.
Attention to detail distinguishes the Heritage Maximum Collection of casement, awning and fixed widows, creating beautiful vistas throughout your home. Unlike any other window, our traditional design combined with modern day technology has resulted in quality and performance second to none.
Our exclusive Classic Collection of casement, awning, fixed, hung and slider windows incorporate superior structural integrity along with quality and unmatched performance. The classic European profiles offer unique design flexibility to enhance any architectural style and will stand the test of time. The Classic Collection windows incorporate a tapered brick mould built into the frame and are ready to finish in any masonry opening. This unique feature will save time and add to the beauty of the finished installation.