When it is time to replace the windows in your house, it is important to choose something that is a good match for your home and suits your budget. The savings that you will achieve in energy costs are often due to the expense of vinyl windows, and you may even be eligible for a refund on the price through a government grant.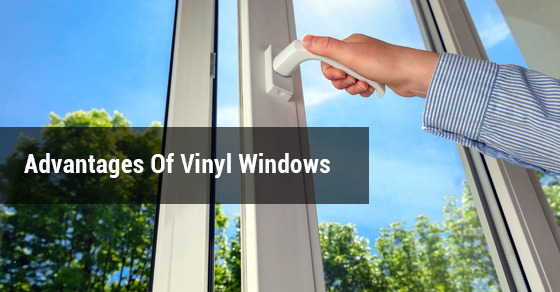 Why choose vinyl windows for your home? We're looking at the top 7 advantages to choosing vinyl over other types of windows:
You can select the colour of the vinyl. Whether you want a colour that offsets that colour scheme of your home or something that fits in with it, you can choose from a broad range of window colour that are sure to suit your home. Metal frames are not as diverse and are only available in a few colour choices.
Vinyl replacement windows are low maintenance and can be easily cleaned with soap and water. You do not have to scrape off the old paint and repaint these windows, and they do not look old after a year or two.
You can choose the style and size that you want. Your choices are nearly unlimited.
Vinyl windows improve the resale cost of your house. There are several reasons for this, including the fact that the windows retain their looks and that they tend to save energy and keep costs down. They are also a simple way to update a home with a few fast changes.
Vinyl windows have multiple glazing and help to keep your home cool in the summer and warm in the winter. Most vinyl windows have triple glazing that has the best possible insulation factor.
The cost is a lot lower than that of other window types. When you think about the benefits that you gain from vinyl windows, you are accessing a bargain that lasts over time. While the initial investment may be intimidating to some homeowners, the realization of how much you stand to save on your energy bills will rightfully justify the costs.
Windows "quiet" the inside of the home and protect from the wind that can blow right through older windows. They provide better insulation and reduce traffic noise.
Vinyl windows are an excellent way to spend your renovation dollar. If you want to increase value in your home and make an instant improvement that is affordable, talk to our team about having these types of windows installed!