There are many affordable home improvements that you can undertake this year to ensure that your home is more energy efficient. For every energy efficient improvement that you make, there may be a grant or a rebate available that you can access.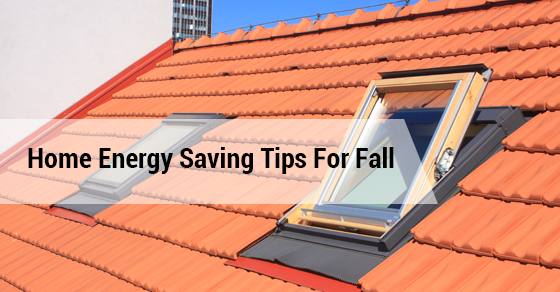 Remember, energy saving home improvements can also save you money in the long run!
Here are the most popular energy-saving home improvements for fall:
Installing energy efficient windows. Windows that reduce heat loss and increase the gains from solar light are the best option. When windows are installed correctly, they are an improvement that can reduce dust, noise, and electrical bills.
Check existing insulation if you have an older home. Your insulation should be at least eight inches deep. Adding more insulation can make your home more comfortable and help you to save even more money on heating costs. Insulate your attic and add a fibreglass insulation blankets over the spaces between joists.
Draft-proof your house. Where you feel cold air coming into your home, there is a leak and warm air will be lost through that same gap. Drafts are a waste of energy that increase heating bills and make a home a lot less comfortable. Gaps and cracks can be sealed with weather stripping and caulking for the most cost-effective reduction of heat loss.
Lower the heat. If you use electrical heat, you can turn it down and wear a sweater or cuddle up in a blanket. Turn your thermostat down at night or when you are not home. You can also install a timer that turns the heat on in the morning and off while you're away.
Purchase updated and energy efficient appliances. Older appliances tend to lose more efficiency as they age. If you have appliances that are more than ten years old, they probably use more energy than newer models. Your clothes dryer is one appliance that sucks a massive amount of energy.
Consider installing an energy efficient fireplace or stove to heat the rooms where you spend the most time.
Add a venting skylight to fill your home with natural light and ventilation. These energy-efficient skylights can help to lower your electrical bill by lowering your dependence on artificial light. Natural light has many health benefits including elevation of mood.
When you make energy efficient improvements to your home, you can save money and qualify for rebates. As your house becomes more energy efficient, the improvements can also enhance your enjoyment of the home.