As far as the home buying and selling process is concerned, one term that carries a substantial amount of weight is "curb appeal." Many inexperienced homeowners often lose sight of the differentiation between what people say they want and what they are actually attracted to.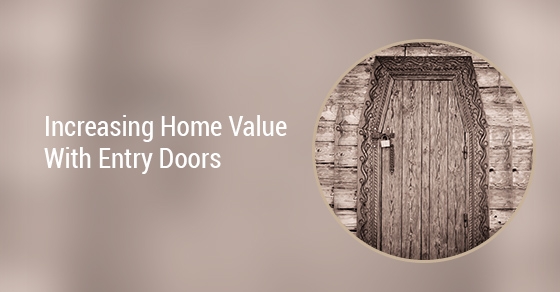 While this is not to say that the condition of your home's guts (like electrical wiring, plumbing lines, etc.) or size of its spacious interior are unimportant, but they may not be enough to seal the deal.
Successful home sellers understand the value of going the extra step and making the property's exterior just as eye-catching; after all, you cannot expect a potential buyer to step inside unless they are impressed with the view from the street! To this end, the need to find the ideal entry door is essential.
Unfortunately with so many material choices and door designs and styles, knowing what to look for can be difficult.
Looks Matter: Stylish Entry Door Selection Tips
Getting the Material Right
If you're in the market for a new front door, you'll find that hardwood, steel, and fiberglass the predominant material options. Each is excellent in its own right, and as far as the looks department is concerned, it all comes down to choosing a door that fits into your home's overall style.
For traditional themes, few things look better than the warm, charming elegance of natural wood. Metal tends to suit modern houses better, and the versatility of fiberglass makes it an ideal middle ground for any home type.
Windows
This one is almost a given; every entry door can benefit from a window; this is one area where paying extra for customizable glass inserts offers an incredible return on investment.
The key is creating a unique design that no one else has. If you can distinguish your home's entryway from the rest of the properties in the neighborhood, you are already one major step ahead of the competition!
Decorative glass, wood paneling, and non-standard door sizes are all great ways to make your home stand out. Believe it or not, equity is influenced by aesthetic appeal just as much as it is by factors like energy-efficiency and durability. You only get one shot to make an excellent first impression, which makes the investment of a new front door the perfect choice for those looking to spruce up their homes or add resale value!