If you're not sure about the difference between curtains and drapes, chances are that choosing a window treatment for your home becomes quite the stressful situation. There are so many different types of window treatments and accessories: valances, shades, shutters, curtains, rods, cornices, drapes, swags, panels, and the list goes on.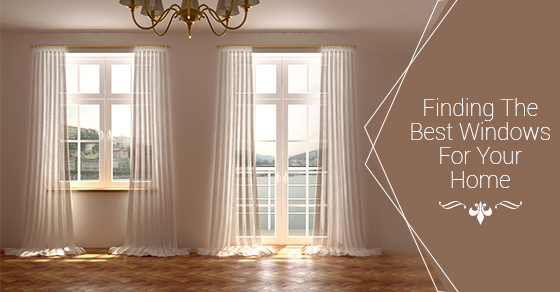 Past that, there are the important fabric choices, which are also almost limitless. There is so many options out there, it can become overwhelming.
To narrow the focus in your search for the right window treatment, stick to this basic plan:
Establish the function.

Do you want to the treatments to provide privacy or total darkness? Then go for drapes or lined curtains. Lining will add to the price but it will also keep the room warmer, and give a more luxurious look to the curtains. Depending on the dimensions of your windows, shades or shutters will also be an apt choice in this case. Cellular shades, for instance, provide maximum privacy. If privacy is not a major concern, then light curtains or sheers alone or with side panels can be an option.

Determine the ambiance of the room.

Generally speaking, more formal spaces suit curtains, drapes and panels. Shades tend to be used in more casual spaces, and if you're going for the more modern look, your task is easy – leaving windows bare does give the room a modern vibe. In casual rooms, hallways, or offices, bare windows can be beautiful, especially if the view outside is engaging! Painting the window frame in a contrasting color could give the suggestion of a window treatment.

The mood of the room should also drive your fabric choices. Heavy silk, velvet or silk rayon blends and cotton sateen suit a formal space. Linen, and crinkly crushed velvet have a more casual feel, while cotton and cotton blends and seasonless wool or wool blends are more flexible and will work in any type of room.

Heavy fabrics or dark colors look best in large, traditional rooms with tall ceilings. Light fabrics and colours give smaller spaces a feeling of space and light, and a contemporary vibe.

Decide on your colour scheme

Do you want your window treatments to be discreet or do you want to make a statement with them? Treatments the same colour tone as the wall or the dominant colour of the room will blend in; a bold colour will make the treatments pop, and provide a bit of a wow factor.

If you like prints and patterns and you already have these in your furniture or bedding, it's best to stick to solid colours in your window treatments. Conversely, if your furnishings are monochromatic, you have a little more freedom to get creative with the colour of your window treatments.

Pay attention to size and placement

The best length for curtains, drapes or panels is floor-length, even if the window is on the small side. Short curtains tend to look choppy and less sophisticated, but if that's the look you're going for (IE in let's say a child's room), then ensure the curtain is still reaching the bottom of the window sill, not just the glass panes.

You can hang the curtains or shades a few inches from the ceiling to elongate the window and make the room seem taller and, if that's the impression you want to create, a Roman shade will work best to help create the illusion.

Stick to your style choice.

As you search for your window treatment, keep in mind what style you're after and look for that style's elements in all the components of your window treatments. For instance, the classic/traditional style is more refined and rich detail (think flourishes, florals, excess material, gathered pleats, tie-backs) and modern style is all about simplicity and minimalism, while the contemporary style strikes a sort of a balance between the two with its warm simplicity (clean lines, neutral colors, nature-inspired feel).