You can't go wrong with a good set of windows, but with so many styles and types to choose from, it sure is easy to get overwhelmed. For most homeowners, the problems with the selection process are compounded by the fact that they don't know what kinds to look for in the first place.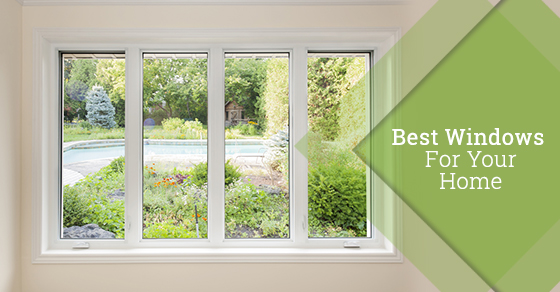 The market might not be what it used to be, but you don't have to let product overload get in the way of your buying decision. Since it's always best to stick to the basics, having just a bit of general knowledge about what windows most manufacturers recommend can get you off to a great start.
The most important thing to remember is that aged, inefficient, and damaged windows should always be replaced as soon as possible. In addition to making your home vulnerable to unwanted intrusions, poorly functioning windows can easily cause your energy bills to skyrocket, especially if you live in a climate where seasonal temperature extremes are not uncommon.
Another thing to keep in mind is the fact that window replacement is something you only need to do once every 20 years, so it's important to make sure you do enough research before committing to a purchasing decision!
The Quick and Easy Window Buying Guide
Do you need new or replacement windows? This might seem like a commonsense question, but it's often overlooked by most people. The key difference between the two is that new windows are used when you want to alter the size/shape of the existing window opening and insert a new window.
In contrast, replacement windows leave the existing trim and frame intact, while focusing solely on the discarding of the window pane. This is usually the recommended route if the original frame is in good condition, since the labor charges for new window installations tend to run a lot higher.
Choose a style that suits your needs. Window styles range from single or double hung to casement to awning to sliders, each of which has its own distinct set of advantages and disadvantages. Determine the location of the window and what use(s) you want to get out of it.
Next up comes the material. Wood, vinyl, and vinyl clad are today's go-to products, and they too provide various pros and cons. Wood windows are great insulators and have that beautiful natural charm many homeowners love. On the other hand, vinyl windows require no maintenance and tend to be less expensive.
Lastly, you'll want to choose the right type of glass. Are you looking for something that offers more energy-efficiency, security, or both? Modern window manufacturers can create numerous effects that meet the needs of their buyers.
For more helpful tips and guidance in choosing windows for your home, call the pros at Heritage Home Design, today.