A functional element, as well as a designer piece, your door is a truly multi-function construction element.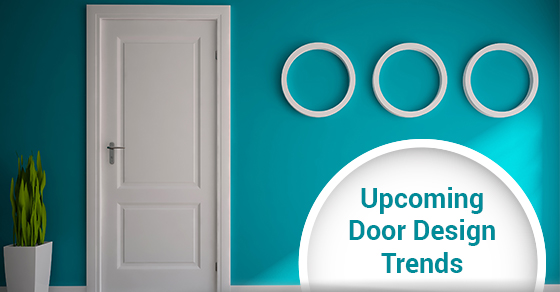 Doors are designed to give an impression of solidity and security that drive burglars to despair. They put up great resistance, protecting you, your family, and possessions, while fulfilling other needs like environmental protection, thermal insulation, and soundproofing.
Savvy door dealers have noticed certain trends in the window and door industries that are likely to shape the consumer market in 2016. Here are a few interesting concepts for door design:
Wide-opening doors and windows

As homeowners seek ways to integrate their open interiors with the spacious exteriors, there has been a growing demand for larger doors and windows. In the case of windows, people are choosing direct-glaze or large casement window options that provide unobstructed views, as well as large sliding windows that deliver wide open spaces and unobstructed openings.

At the same time, homeowners are opting for seamless transition between the homes' indoors and outdoors so they stay connected to the outside. So, even when closed, these doors continue to bring in plenty of daylight into rooms owing to their large panel dimensions.

Interest in contemporary designs

Homeowners are showing increased interest in installing larger doors and windows with clean sight lines, which is an indication that modern designs are growing on them. Moving into 2016, there should be a considerable increase in demand for modern design elements, such as pearlescent exterior finishes, including dark interior stains, satin nickel hardware, lovely ebony exteriors, and copper and silver colours.

Contemporary window designs should be more elaborate, as people opt to install windows with a squared-off transition where the glass window meets wood, resulting in the characteristic minimal detailing of contemporary design.

Maximum energy efficiency

When it comes to energy loss, the major leakages are usually found around the edges of doors and windows. Whether the leakage is due to age, inadequate material, or poor installation, these openings contribute to massive energy loss. Fortunately, the green movement has been catching on, with more and more homeowners taking up energy efficient options that were virtually unknown a few years ago.

Double paned glass windows that fit snugly are a common trend. Similarly, doors are being designed in such a manner that the door frame does not show any visible gaps between the door and frame, or frame and wall. Contractors are also giving homeowners the opportunity to replace their inefficient, hollow exterior doors with solid options like wood, fibreglass, and steel that can be insulated to satisfy energy efficiency codes.
Lastly, everyone seems to be having their own opinion for the ideal colour for the front door: it should reflect your personality; it should make a strong statement; it should match the overall exterior colour. All of them are right – there are just no definitive rules for the door colour. If you want to dazzle, choose high-gloss black, stain a wooden or fibreglass door, or simply invent your own colour by mixing paints until you've found one to suit your needs.